Autism first signs and checklist for teenagers
Being a teenager can be hard work at the best of times. 'Fitting in' can suddenly become very important, and trying to negotiate the nuances of social networking can be tiring! Add a bunch of hormones, quick growth and the increased academic demands, and it can be a testing time.
For the teenager who might be on the autism spectrum, adolescence can be a particularly challenging time.
If they haven't yet been diagnosed, and don't understand that the way they process the world around them could be part of being on the spectrum, they may feel isolated and confused.
Parents may suddenly find their child withdrawing, or be quick to temper, or easily distressed, anxious or confused.
But much of this could just be 'typical' teenage behaviour? Knowing some of the signs of autism in teenagers can be the first step in working out if their behaviour is related to their stage of life, or whether they might be on the spectrum.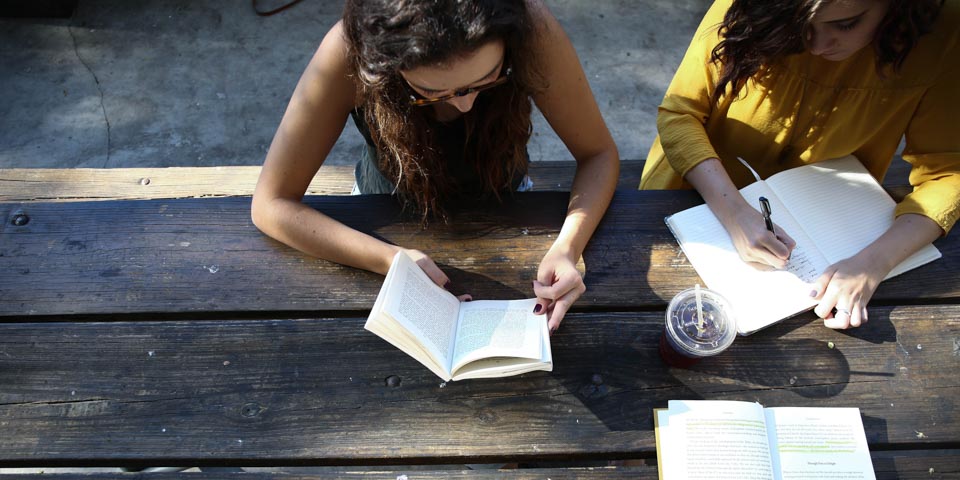 Characteristics
There are a number of traits or characteristics that may make you question if your teenager is on the spectrum.
These signs cover a range of human behaviours, from social communication and social interaction, to restricted, repetitive and sensory processing.
Note that the information below is just a list of some of the common signs and characteristics of autism. It is unlikely that a teenager will display all of these characteristics, so it's important to remember, only a qualified professional can carry out an assessment for autism.
Checklist
Social communication signs
As children grow into their teenage years, social communication takes on new importance. There are many nuances in developing social networks and communication – both verbal and non-verbal – that teenagers on the autism spectrum will find challenging.
A teenager on the spectrum may:
Struggle with the nuances of conversation. For example, they may totally dominate the conversation or have trouble 'taking it in turns' when talking. Alternatively, they may find it difficult when the focus is on them and may struggle to answer questions about themselves.
Be totally focused on a specific topic and want to talk about it….a LOT! They may find it difficult to talk about subjects other than those they are interested in.
Find it hard to 'read' non-verbal social cues, such as body language or tone of voice. For example, a teenager on the spectrum may not realise if one of their peers is 'paying them out' or using sarcasm. They may also have difficultly 'reading' people's faces to know if they are feeling angry or sad.
Have trouble negotiating the unwritten rules of friendship.
Want to dominate activities and have trouble letting others have a go.
Prefer to hang around with children much younger than themselves, or prefer spending time with adults.
Be rigid in following rules – both in the classroom and in social situations.
Be confused during conversations. For example, they might take things literally or not comprehend language.
Have trouble making and using eye contact.
Use speech in unusual ways. For example, they may speak in a monotone, with an accent, or in a very proper and formal way or not at all.
Find it hard to follow anything but a very simple set of instructions.
Show a limited range of facial expressions, mismatched facial expressions, or express few emotions.
Prefer hanging around on their own, rather than joining in with others.
Find the concept of 'personal space' difficult and get physically very close to others.
Behavioural signs
Teenagers on the spectrum will often display unique behaviours. These may include:
An obsession with unusual hobbies or objects. For example, they may obsessively memorise all the facts about a popular band, but have no interest in listening to the music itself, or keep mental lists of car registration plates. Or they might collect chewing gum wrappers or insist on carrying a certain toy or object around everywhere with them, even as they get older.
Repetitive behaviour, such as rigidly lining up their books or computer games on the shelf.
Loving routine and getting easily upset when plans change suddenly and routines are not followed.
Being very sensitive to sensory experiences. For example, they may refuse to wear anything 'scratchy,' hate loud noises or only want to eat foods with a certain texture.
Being under-responsive to sensory experiences. For example, keeping a jumper on when it is very hot, or not reacting to pain when hurt.
Unusual body movements, such as rocking, hand flapping, and constant finger flicking.
Unusual noises. Your teenager might repeatedly squeal, grunt or clear their throat.
Other traits that are often associated with, or can be common co-conditions among teenagers on the spectrum include:
Unique sleeping patterns. For example, waking up repeatedly at a certain time each night, or staying awake long after they have gone to bed.
Regularly resisting or refusing to go to school if they feel overwhelmed, upset or confused.
Feeling anxious or upset if they experience a new social situation or have to go somewhere new.
Feelings of depression, which may emerge when your teenager starts to understand that some of their behaviours are unique to their peers – and that others are noticing. This can lead them to feeling 'on the outer'.
A sensory 'overload' or build-up can lead to your teenager displaying unexpected behaviour.
The development of an eating disorder, which can emerge during times of peak stress or anxiety, such as when a teenager starts high school.
Being disorganised. Teens on the spectrum often find it challenging to manage their increasingly complex school life, juggling study with extracurricular activity.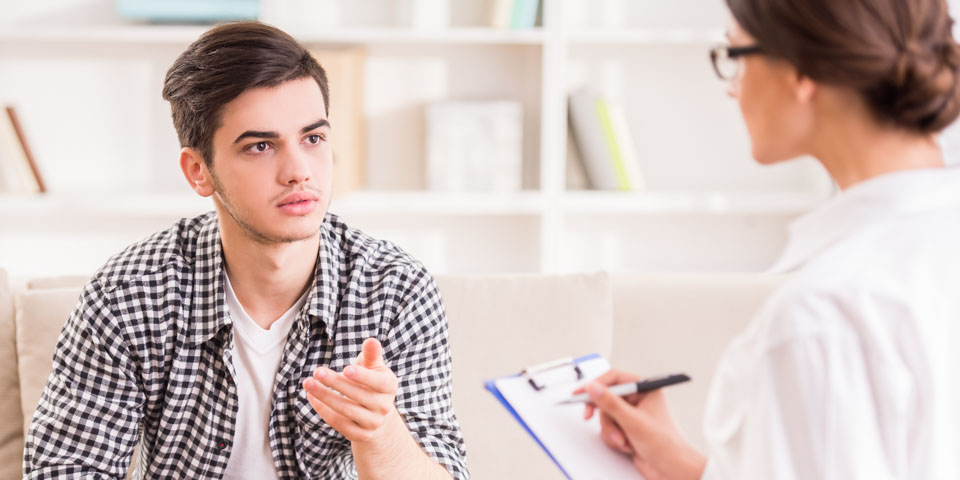 Why should you seek an autism assessment for your teenager?
It is a personal decision to seek an autism assessment for your teenager.
For some parents, it can be emotional identifying that your teenager may be on the autism spectrum, and can be daunting thinking about getting an autism assessment.
It is important to remember that you know your teenager the best, and if you have concerns, it is best to share these with a qualified professional to gather information to shape your decision.
Some of the benefits of seeking an autism assessment sooner rather than later, can include:
Your teenager (and you) may get the help and support you might be needing.
Your teenager's school and teaching staff may have a better understanding of their needs – allowing for more effective support.
Your teenager may have a greater sense of self-worth if they understand themselves better.
Your teenager may have increased confidence knowing they are part of a larger group of teens on the spectrum!
Fast fact:Did you know that people on the spectrum commonly show activity related strengths such as attention to detail, expertise in a specific area of interest and visual perception?
Seeking a diagnosis
Getting started
Assessments for teenagers involve appropriately qualified health professionals gathering and considering a range of developmental, historical and current information against the criteria for autism.
To seek an assessment for autism, you have a couple of options:
Contact your state or territory autism association for information about assessments.
Talk to a qualified health professional with experience in the assessment and diagnosis of autism.
Make an appointment with your GP to discuss and, if necessary, to refer you to a qualified health professional with experience in the assessment and diagnosis of autism.
You can also refer your teenager for an assessment yourself.
There are a number of government-funded services that specialise in the assessment and diagnosis of autism. You can contact these teams directly, but you may need a referral from your GP or paediatrician.
There are also private practitioners and organisations that conduct assessments on a fee-paying basis.
You can learn more about the tools used for diagnosis at getting a diagnosis for children (under 18); or getting a diagnosis for adults (over 18), or visit to our Resources page to find an autism support service provider in your local area.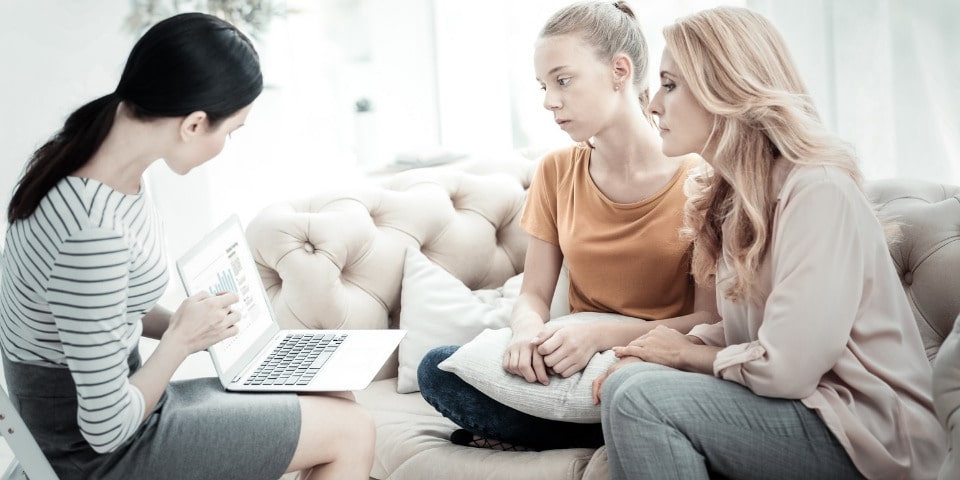 Who will be involved in the assessment?
It will depend on where you go to get an assessment done as to who, and how many professionals will be involved in doing to autism assessment.
If you go to a private professional, the assessment will generally be completed by one professional, such as a Speech Pathologist or Psychologist. In some states, you will be required to see two different types of professionals to complete an autism assessment, before a diagnosis of autism can be made. It is best to contact your local autism support service provider to find out what is required in your state or territory. However, if you go for an assessment by a government funded organisation, a range of professionals will generally be involved in any diagnostic assessment.
The following professionals may be involved in an autism assessment in a multi-disciplinary team according to the National Guideline for the Assessment and Diagnosis of Autism Spectrum Disorders in Australia.
Medical practitioner
Nurse practitioner
Occupational therapist
Psychologist
Social worker
Speech pathologist
Paediatrician
Child psychiatrist
Neurologist
Important: Only professionals that receive additional autism assessment training are able to make an autism diagnosis.
Where to get an assessment
There are both government funded and private services available. Sometimes, there will be a longer wait time for government-funded services.
You can find a list of local autism support service providers on our Resources page.