Speech pathologists for people with autism
What is a speech pathologist?
Speech pathologists assess, diagnose and treat communication and swallowing disorders.
Some speech pathologists have an interest in autism and have developed experience and knowledge in assessment and using support strategies specifically in this area.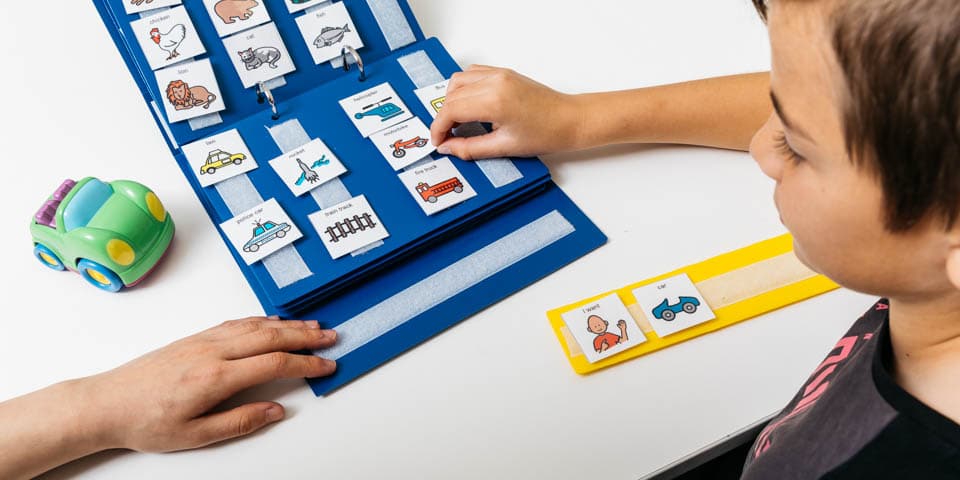 How can speech pathologists help people with autism?
Speech pathologists can play an essential role in the development, education and inclusion of individuals with autism across the lifespan and all life activities.
They often have the necessary knowledge, skills and training to provide support addressing social-communication, behavioural challenges and participation barriers experienced by individuals with autism.
Speech pathologists are professionals with the knowledge and skills to comprehensively address the core impairments associated with autism including;
Speech
Language (understanding and use)
Social-pragmatic language
Pre-language and non-verbal communication
Developing functional communication using Alternative and Augmentative Communication (AAC)
Speech pathologists also work with individuals to address fluency and mealtime issues. Challenges relating to language, social communication and social interaction can include difficulty or differences in reciprocating social or emotional communication or connection, and developing, maintaining and understanding relationships.
Speech pathologists specialising in autism work closely with people on the spectrum, their parents/ caregivers, teachers and other stakeholders to implement strategies that can help individuals to develop skills, supporting functional communication. They often work across environments to promote the generalisation of skills.
A Speech pathologist may undertake an initial formal (standardised) or informal assessment to gain baseline knowledge of an individual's skills to inform goal setting and intervention.
The speech pathologist may then recommended a specific therapy program (e.g. social skills group) and/or develop goals in collaboration with the individual/ family to carry out direct 1:1 intervention services.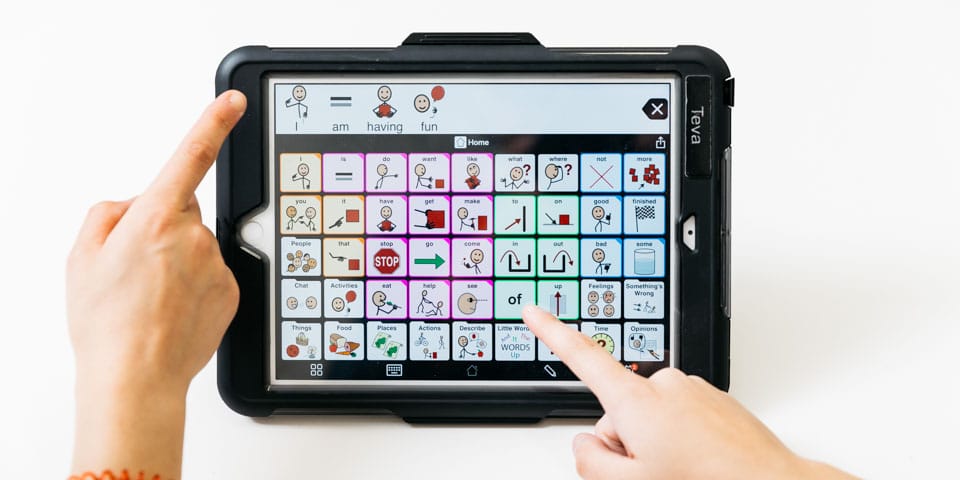 Key areas of therapy include:
Pre-language skills
Listening, joint attention, turn taking, understanding cause-effect, symbolic play, pretend play.
Receptive language (understanding)
Understanding what words mean, understanding concepts, following instructions, understanding questions, reading comprehension.Expressive language (use)
Using words, linking words together, using correct grammar, storytelling, using language in social situations.
Augmentative and Alternative Communication (AAC)
This includes using high-tech and/or low-tech systems and aided or unaided AAC such as Key Word Signs, the Picture Exchange Communication System, Pragmatic Organisation Dynamic Display as well as electronic communication systems such as Proloquo2GO and COMPASS PODD as well as specific Augmentative and alternative communication (AAC) devices.
Speech sound production
Developing an individual's ability to use speech sounds correctly so that they can be understood.
Pre-literacy skills
This includes print knowledge, listening for sounds in words, blending sounds and sounding out words for reading and writing.
Mealtime skills
Speech pathologists with specific training in mealtime assessment and intervention can work with occupational therapists and other Health Professionals (e.g. dieticians, pediatricians) to address mealtime skills including oral motor development, sensory impacts, food selectivity and independence skills at mealtimes (e.g. cutlery use) and support with food preparation and increasing the number of foods tolerated. Speech pathologists also work with individuals with significant swallowing risks and can implement Oral Eating and Drinking Care Plans and Mealtime Support Plans for adults that document recommended care and food / fluid modification information.
Fluency
Speech pathologists screen, assess, diagnose, and treat fluency disorders in children and adults and determine the difference between typical dysfluencies and a fluency disorder.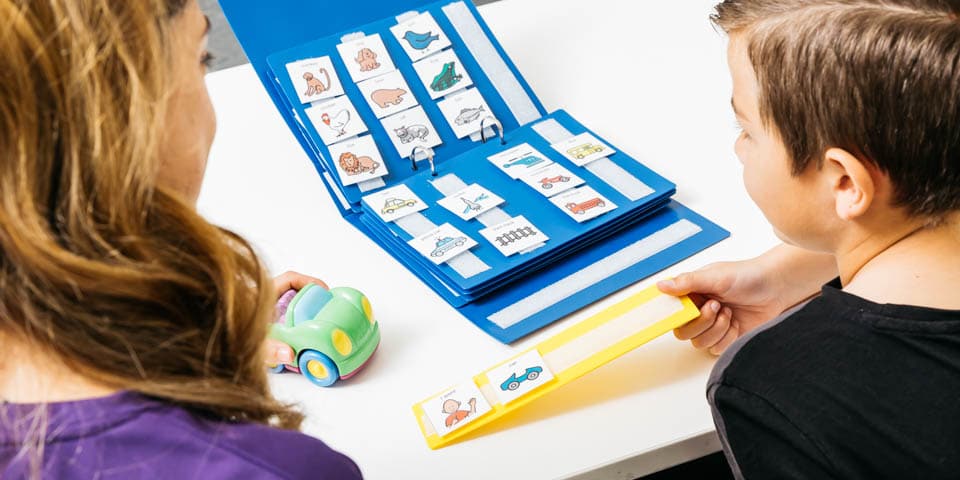 How do speech pathologists provide their services?
Speech pathologists can work one-on-one or by supporting children and adults in group therapy, or within multidisciplinary therapy working collaboratively with other professionals such as occupational therapists and psychologists.
Where do speech pathologists practice?
Speech pathologists work across a range of settings including schools, pre-schools and child care centres, community health centres, disability service centres, day options programs and in clinics. They can also provide services in-home.
For more information about where and how to access Speech Pathology services and go to our support and services page.
What training do speech pathologists undertake?
Speech pathologists are university trained allied health professionals with expertise in the assessment and treatment of communication and/or swallowing difficulties. Speech Pathology Australia is the national peak body for the speech pathology profession in Australia (Speech Pathology Australia, 2016). Speech pathology is a self-regulated profession.
It is recognised that there are a large number of complex areas of practice in speech pathology and the association recognises the benefit and requirement of speech pathologists to maintain clinical practice standards. Speech pathologists access training in areas of communication and swallowing beyond their university knowledge to gain specialist experience and skills.
What do speech pathologists cost?
Fees vary greatly for speech pathology, but range from around $190 to $290 per hour.
Speech pathology is an approved service under the NDIS. For more information about funding opportunities and eligibility please visit our financial services page.
Further information
For more detailed information about Speech Pathology, please visit the Speech Pathology Australia webpage.