Getting an autism diagnosis for children
If you think your child may be showing signs of autism, it is recommended that you make an appointment with your child's General Practitioner (GP), or child and family health nurse.
Your GP or child and family health nurse will ask you questions about your child's development. They may also examine and observe your child. This will help them rule out other possible health or developmental issues.
If they think your child has some of the characteristics of autism, they may refer your child for further assessment.
Fast fact: Autism can be diagnosed in children aged from 18 - 24 months, but can sometimes be diagnosed even younger.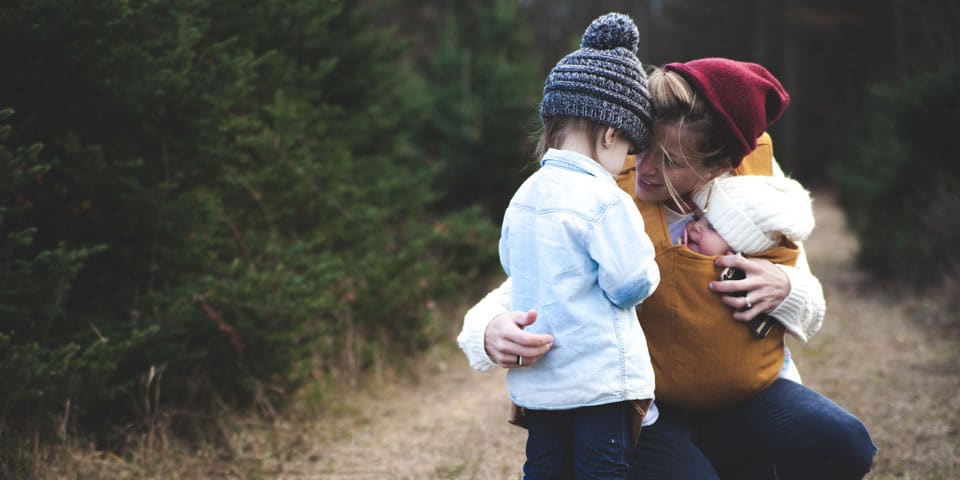 The assessment process
Autism assessments may be completed by a single qualified professional, or by a multidisciplinary assessment team.
It is best practice to have input from at least two professionals when assessing for autism. Currently, in some states and territories, at least two different types of qualified professionals are required to form an autism diagnosis e.g. a Speech Pathologist and a Psychologist.
It is recommended to check with your local autism support service provider as to what is required in your state or territory.
This can be achieved by completing two or three autism assessments by two different private professionals, or by completing one autism assessment in a multidisciplinary team – at least two different types of professionals involved in the one assessment.
The following professionals may be qualified to be involved in an autism assessment in a multi-disciplinary team according to the National Guideline for the Assessment and Diagnosis of Autism Spectrum Disorders in Australia.
Keep in mind, only qualified, trained professionals are able to make an autism diagnosis.
Paediatrician. A paediatrician is a doctor who specialises in treating children. Make sure you request a paediatrician who has additional autism assessment training.
Psychiatrist. A psychiatrist is a medical doctor who is an expert in mental health. Make sure you request a psychiatrist who has additional autism assessment training.
Psychologist. A psychologist is a person who studies the human mind and tries to explain why people behave in the way they do. Make sure you request a psychologist who has additional autism assessment training.
Speech therapist. A speech therapist helps people to overcome speech and language problems. Make sure you request a speech therapist who has additional autism assessment training.
Occupational therapist. In autism, an occupational therapist works to help children develop skills for handwriting, fine motor skills and daily living skills. Make sure you request an occupational therapist who has additional autism assessment training.
For more information on each of these professionals visit our Support professionals page.
What will an autism assessment for my child involve?
Depending on your child's needs, the health professionals you have been referred to will gather information about your child's medical and health history as well as the following:
Developmental and educational history: you will be asked about your child's development over their lifetime, this may cover a wide range of developmental areas.
Autism-specific signs and/or symptoms: you will be asked about behaviours relating to social communication and interaction and restricted, repetitive patterns of behaviour.
Other relevant behaviours, signs and/or symptoms: you will be asked to indicate whether your child has a co-occurring condition and/or differential diagnosis.
Often, health professional will use games, puzzles and activities to measure and observe your child's development.
Fast fact: The health professional (assessor) may want to see you and your child together first, and then may spend some time one-on-one with your child.
Diagnostic assessment criteria for children with autism
There are two sets of autism spectrum diagnostic criteria commonly used throughout Australia:
The main criteria used is the American Psychiatric Association's Diagnostic and Statistical Manual of Mental Disorders (currently in its fifth edition – DSM-5). The DSM-5 requires professionals to assess for the symptoms of autism and the impact these have on your child's life. Symptoms are identified in two 'domains' – social communication and social interaction, and restricted and repetitive behaviours. It requires consideration to co-occurring diagnosis. This information can help clinicians in their diagnostic decision-making and identification of support needs.
The World Health Organisation's International Classification of Diseases (currently in its 11th edition – ICD-11). The ICD-11 requires clinicians to specify the presence and extent of intellectual and language impairment, along with the impact on numerous areas of functioning.
Screening and diagnostic assessment tools
During the assessment process, professionals will use a combination of screening and assessment tools, along with observations of your child, to help them make a diagnosis.
Different professionals will use different assessment tools and approaches to determine if your child displays the characteristics of autism and meets the recognised diagnostic criteria.
Some of the screening tools and standardised autism specific assessments and questionnaires that are used to gather information in Australia to assist in the diagnostic process include:
The Modified Checklist for Autism in Toddlers (M-CHAT)
Autism Behaviour Checklist (ABC)
Autism Detection in Early Childhood (ADEC)
Childhood Autism Rating Scales, Second Edition (CARS-2)
Social Communication Questionnaire (SCQ)
Social and Communication Surveillance (SACS)
Autism Diagnostic Interview, Revised (ADI-R)
Autism Diagnostic Observation Schedule, Second Edition (ADOS)
How long will the assessment process take?
Make sure you ask your referring health practitioner or family nurse this question first, as assessment times vary greatly between practitioners.
Sometimes your child will be seen by a range of professionals on the same day, in the same place. This generally occurs when an assessment is conducted in a government service such as a Child Development Unit, or when conducted in an organisation.
Sometimes you will see only one health professional. This generally occurs when an assessment is completed in a private practice by a qualified professional. Sometimes you may only need one positive assessment to receive an autism diagnosis, at other times you may need to complete two autism assessments by two different types of professionals to receive an autism diagnosis.
It is important to note that in some instances the requirements to access funding and supports will be different from the requirements to receive a formal diagnosis of Autism Spectrum Disorder (ASD).
Once your child's assessment process has been completed, you will generally receive a written report within a few weeks.
Quick tip:
If you are put on a waiting list for assessment, use that time to read more about next steps following a diagnosis, or what to do when your child does not receive a diagnosis.
Questions to ask
Just as professionals ask lots of questions, so can you. Here are just a few ideas of questions you may like to ask health care professionals throughout the assessment process:
What is going to be involved in getting an assessment?
How much will it cost?
How long will it take?
When will I find out if I have autism?
What will happen if I have autism? What will happen if I do not have autism?
Will a report be developed? Will I get a copy? How long will this take?
Will the report be passed onto anyone else?
Will the assessment give information about my child's strengths and how can they be maximised?
What specific strategies or interventions should I try at home?
Are there any other assessments that might be useful?
How will the results influence the support I can access for my child?
Do you have any articles or resources on autism?
How long will the assessment process take?
What does it cost to get an autism assessment?
The cost of any assessment will depend on a number of factors including:
Whether you are referred to a government-funded diagnostic service or a private assessment service.
Whether you have private health cover – and the level of that cover.
Your personal financial circumstances and whether you are receiving certain Centrelink payments.
Generally, government diagnostic services are provided without charge for a multidisciplinary team assessment.
Private practices and organisations generally charge for assessments. This can vary from provider to provider.
It is important to find out how much an autism assessment will cost before you register for the service.
Find out more in our Financial support page.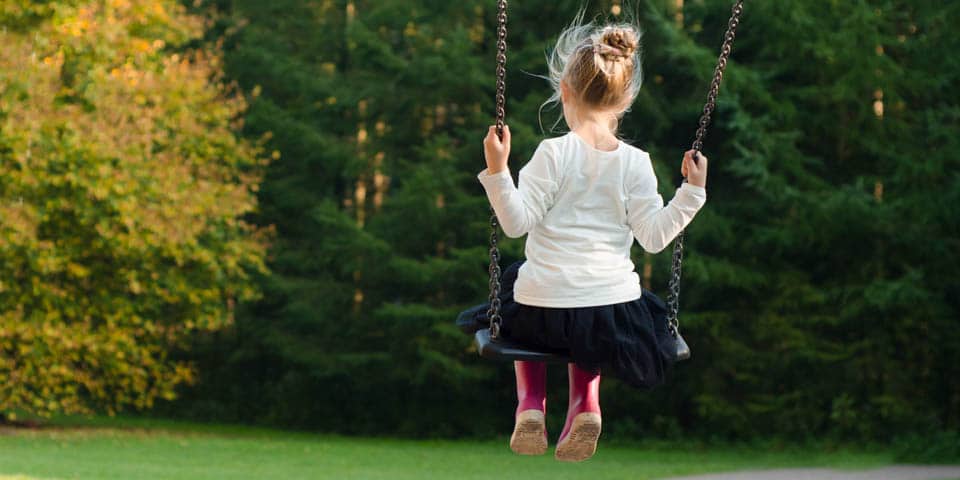 My child has been diagnosed with autism – what's next?
If your child is diagnosed with autism, you may have a lot of questions following your assessment. Chances are you will want to learn more about autism, want to know how to access services and support, and perhaps join a support or autism group.
Post-diagnostic support is important. The assessor, or the organisation that your child was assessed in, may be able to offer follow-up services after your diagnosis and might be able to answer your questions and point you towards support services for your child. For example, you may be able to access:
A post diagnostic meeting, providing information about what autism is, supports and services and strategies and interventions.
Training and workshops to learn more about autism.
Services such as counselling, a psychologist or other professionals for your child.
Online or face-to-face support groups.
Short-term accommodation options.
You can learn more about support and services available to you in our Support for adults with autism page.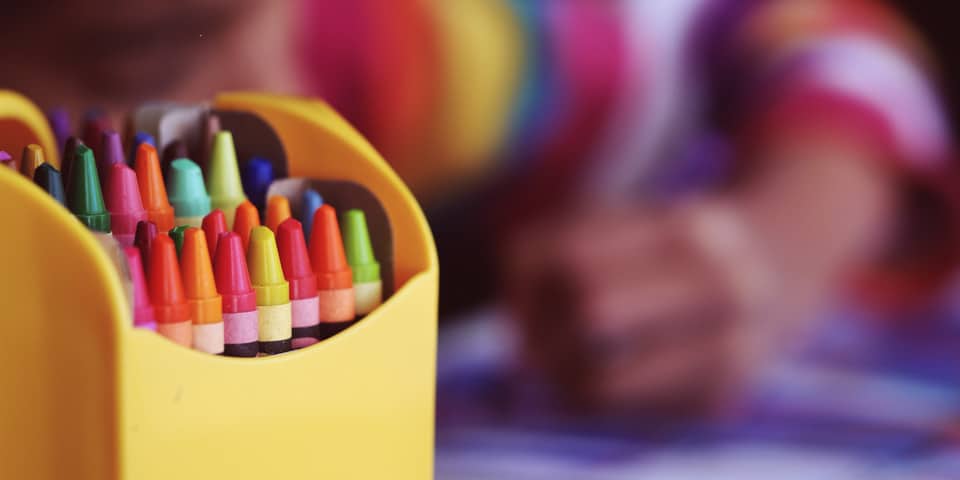 My child has not been diagnosed with autism – what next?
If you have gone through the assessment process and not received a diagnosis for your child, you may feel relieved by the results, but also a little frustrated or confused, and not know where to go to next.
The health professional conducting the autism assessment will be able to provide information about why your child did not meet the criteria to be diagnosed with an Autism Spectrum Disorder (ASD), and will provide you with a written report.
The assessing professional may be able to provide further information, and any other assessments that might be beneficial, or refer you to other supports and services.
Professionals conducting autism assessments are guided by a very specific criteria, and professional standards of practice, and need to ensure these are upheld when conducting an autism assessment. They generally take considerable time reviewing all the information before making a decision.
If you disagree with the outcome, it is best to discuss this with the health professional who made the assessment, and listen to the reasons why this was the case.
If you still disagree, you have the right to get another autism assessment completed for your child with a different professional or service provider.
For more information go to our page Help following a diagnosis.